Brake Caliper Covers
Our brake caliper covers are very different from those cheap plastic or ABS glue on type which will melt or deform from heat generated by the brakes. The melting of the plastics on the brake components creates a huge mess and a pain to clean up after that. In some cases you may not be able to remove the melted plastics and may have to change new brake disc or brake pads. Our covers are made of high quality fibre material with High Temp Paint and Clear Coating so it will be able to take the heat from the brakes.
Alfa Romeo and Fiat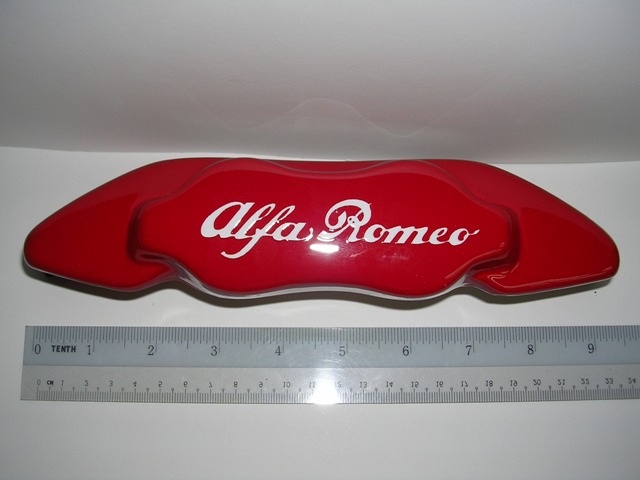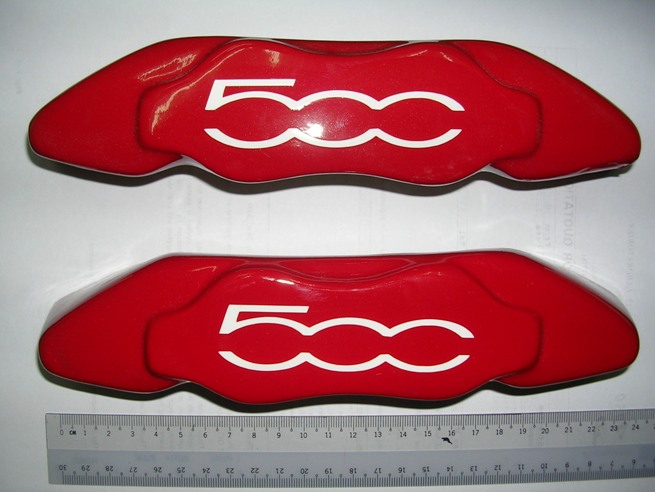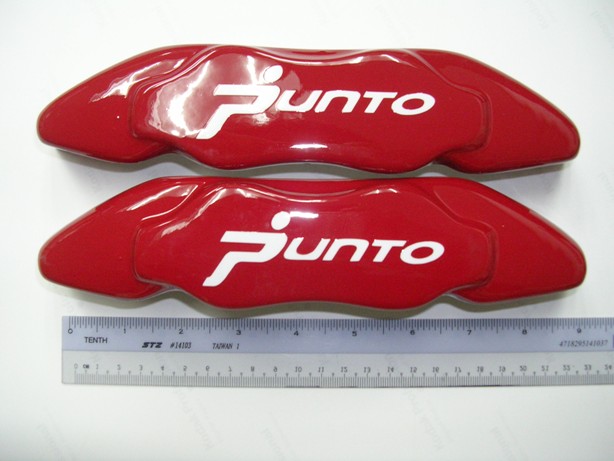 Alfa Romeo and Fiat 4-Pot Front Cover (Standard 4-pot Size) - clears 16" wheels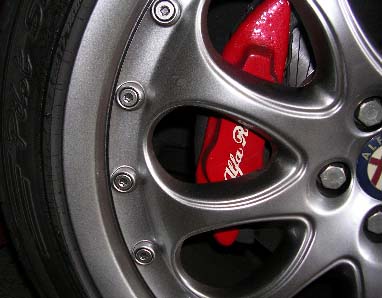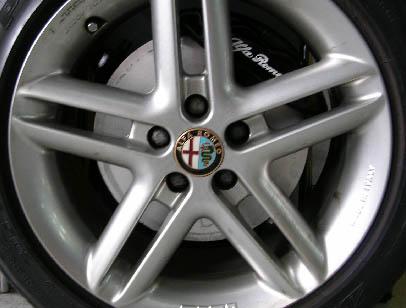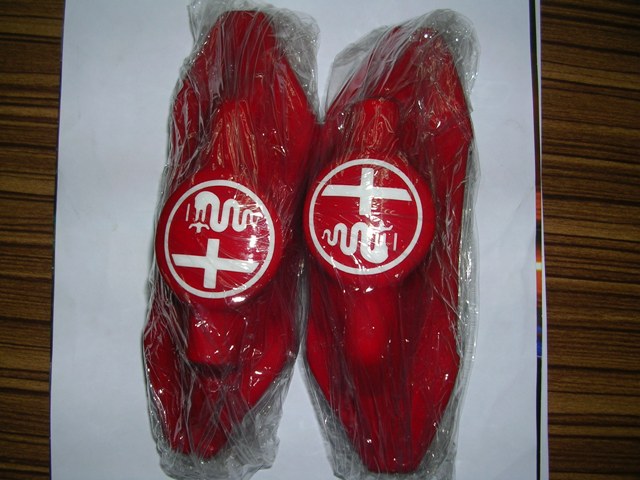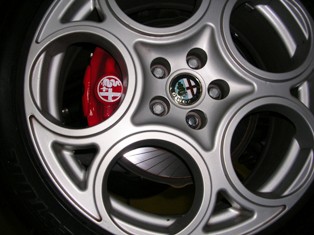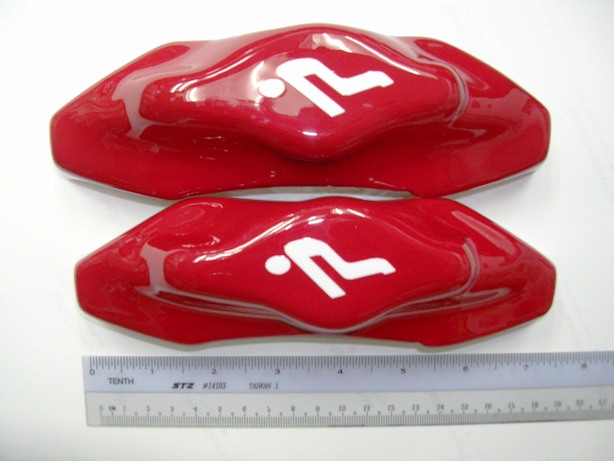 Alfa Romeo 2 Pot Rear Cover
BMW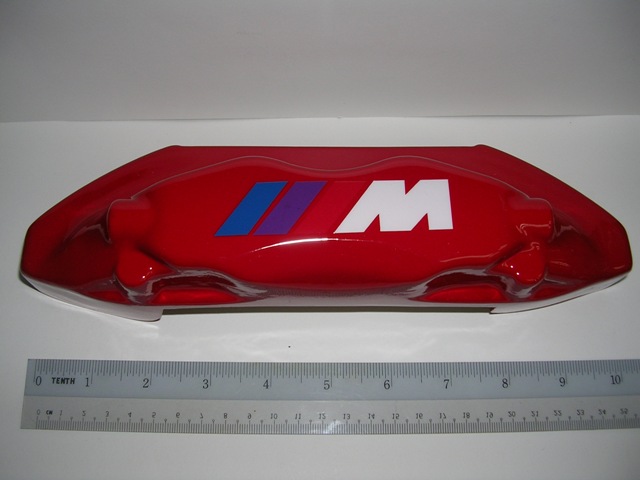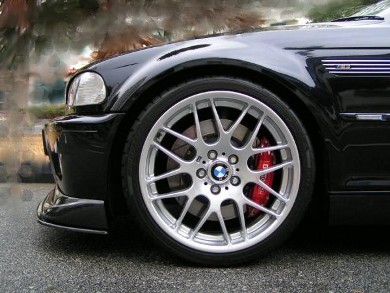 BMW M Power 4 Pot Front Cover (Large 4-pot Size), minimum clearance 17" wheels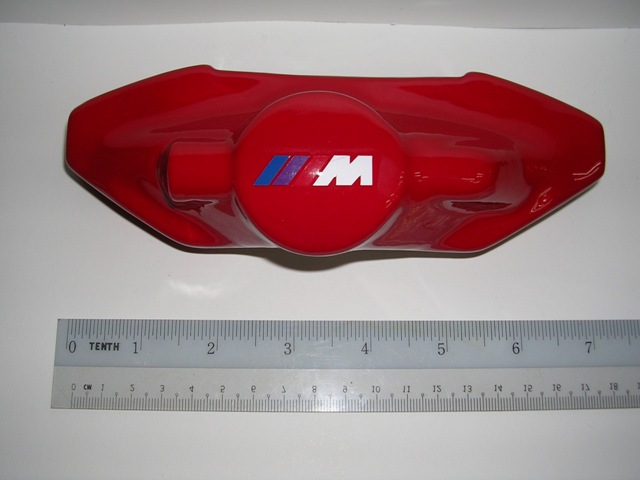 BMW M Power 2 Pot Rear Cover
Self taping mounting screws and instructions will be provided.
We DO NOT drill onto the brake calipers, we are not stupid to do that. We only drill 2 tiny holes on the brake pads carrier bracket (solid cast metal) to secure the covers, this DOES NOT cause any vibration or lose any brake fluid/pressure. We guarantee this DOES NOT pose any danger or problems to the braking components as we have sold thousands of this covers without a single problem.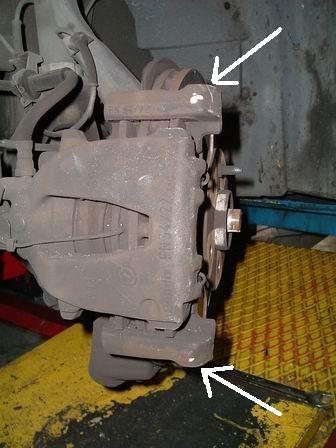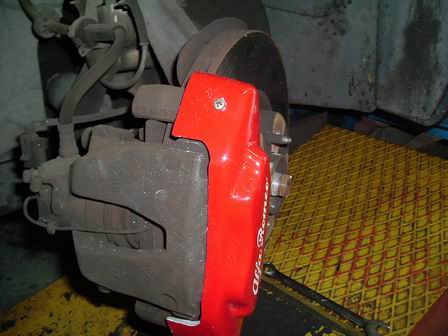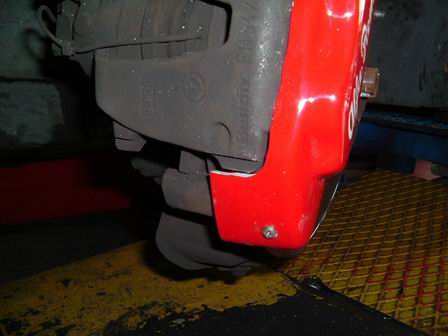 Standard colour of the brake caliper cover is red, other colours can be ordered but there is a minimum order of 5 sets per colour.
We can also do customised caliper covers, we will need you to provide us of sample wordings to be put on the covers (in jpg file). if you have any specific colour in mind please provide us with the colour code. We also required a minimum order of 5 sets to start on customised covers.